Cynthia Reyes' blogpost about a British bookstore is heartwarming and how sometimes twitterstorms can be a good thing.
Cynthia Reyes
If you love books, and value bookstores, you'll want to read this remarkable story. It started with a single tweet:
Petersfield Bookshop
@The_PBS
…Tumbleweed…
Not a single book sold today…
£0.00…
We think think this maybe the first time ever…
We know its miserable out but if you'd like to help us out please find our Abebooks offering below, all at 25% off at the moment….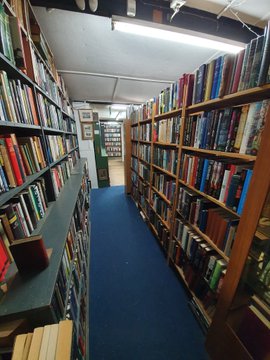 Read the story here: